B.C. TAP WATER ALLIANCE
Caring For, Monitoring, and Protecting
British Columbia's Community Water Supply Sources
The Unofficial, Interim Custodian, Advocate and Defender
of British Columbia's Drinking Watershed Reserves and those Community Watersheds not, or not yet so, Reserved

Updated - November 15, 2023

YouTube
B.C. Timber Sales Invasion of the Roddy Creek
Domestic Watershed
Released: November 12, 2023
YouTube
Fort Nelson First Nation Fresh Water Fracking Forum
May 27, 2010
Released, March 30, 2023
Dangers to Property and Domestic Water Supply Pollution, near Town of Avola, B.C.
December 1, 2022
-
Letter to Minister of Forests
(Pdf)

November 30, 2022
-
Letter to Minister of Forests
(Pdf)

October 28, 2022
-
Letter to Government
Immediate Cancellation of B.C. Timber Sales'
Logging Block and Road Access
(Pdf, 4 mb)
Report Attachment:
Roddy Creek and Avola Creek Source Protection:
Direct Impacts from Forestry Practices on Licensed Water Sources
(Pdf, 18 mb)

November 26, 2022, Letter to the Editor, Nelson Star

Re: Glade Creek Watershed Reserve and Ecoforesters
(pdf)

Report, August 15, 2022
When the People Shout No!
The Friends of the Fraser Valley and the Five Waves
of Petroleum Exploration in the Fraser Valley, 1914-1994
*
Media / News Release
(pdf)
*
Full Report, 700 pages
(133 Megabytes, pdf format)
*
Short version - Preface, Dedication, Contents, Introduction
(3.5 Megabytes, pdf format)
Robert F. Harrington's March 17, 1988 Address
to BC Professional Foresters

How a Land Use Ethic Would Affect
the Integrity of the Forest Resource
(PDF)
New Site, November 9, 2020

British Columbia's Surface Rights Board's
File Collection, by Petroleum Company
YouTube Video, August 29, 2020
Timber Mining the Hedley Creek Headwaters
at Brent Mountain Park, British Columbia:
Critical Review
Media Release, March 4, 2020
Frackers Rape Rule of Law and Gag Canadian First Nations under the Guise of 'Benefit Agreements': Case in Point, Coastal GasLink LNG Fracked Gas Pipeline
(Pdf, 120 kb)
Submission,
January 31, 2020
After 30 Years & More:
Slaughter and Liquidation of BC's Old Intact Forests
A submission to the Government of British Columbia's Old Growth Strategic Review
Report, January 27, 2020
SAY-NO-MORE. A Reconnaissance Report
of a Tributary Drainage of Convirs Creek,
Located on the Western Slopes of the North Arm

of Quesnel Lake, British Columbia
(160 pages)
(Pdf, 43 megabytes)
Media Release, October 28, 2019

Attribution Science Proves Now is the Time for Canadians to Step Up and Sue the Canadian Association of Petroleum Producers and the Alberta Energy Regulator for Cumulative Fraud
(Pdf)
YouTube, October 17, 2019
Encana's Vexatious Frack-Flaring in Northwest Alberta
Media Release, October 2, 2019:
Blueberry River First Nations vs Government of BC Trial Evidence Says: 91 Percent of Blueberry Territory Lands are within 500 m of an Industrial Disturbance,
Primarily Oil and Gas (Pdf)
YouTube, July 13, 2019
Trashing a British Columbia Drinking Watershed Reserve:
High Elevation Logging in Peachland Creek

YouTube
,
April 1, 2019

Legal Logging Moratorium History and Government Secrets
in the Peachland Community Watershed
YouTube, March 17, 2019
Logging in the Peachland Creek Community
Watershed Reserve, Timelapse 1984 - 2018
March 13, 2019
Letter to Vernon Forest District Manager
Regard the Peachland Community Watershed (Pdf)


Letter to BC Premier John Horgan
, March 6, 2019:
Legal Mandate and Fiduciary Obligation of the
BC Government Regarding the Glade Creek Community Watershed Map Reserve, and Community Watershed Map and Order-In-Council Reserves
(pdf)
Peachland Creek Watershed Assessment
(November 2018)
(from BC Freedom of Information, pdf, 23 megabytes)
2 Assessment Maps:
Map 1
(26 mbytes);
Map 2
(26 mbytes).
The Buntzen Lake Powerhouses
by Jesse Donaldson, Montecristo Magazine (Winter 2018)


YouTube (by Will Koop, February 26, 2019)
Glenda Ferris, 1993: Tales / Details
of the Equity Silver Mine Nightmare


YouTube
(by Will Koop)

January 31, 2019
Orcs in the Watershed: Private Land Logging
in Jump Creek, Nanaimo's Drinking Water Supply
and the British Columbia Government's 2001
Drinking Water Protection Act Public Meetings
May 14, 2018 - Media Release
Alliance Calls on Government to End Logging,

Road Building, and Mining Speculation
in Peachland Community Watershed
(pdf)
-
Letter to BC Ministers of Forests and Environmen
t
-
Peachland Watershed Photo Backgrounder Document
(57 pages, pdf, 25 megabytes)

January 19, 2018 - Report Submission
Professional Reliance: The Side-Kick of
British Columbia's Recent (2001-2018?) Deregulatory Regime

Submission to the BC Government's Review of "Professional Reliance in Natural Resources"
(Pdf, 1.3 Megabytes)
November 29, 2017
- Public Notice
B.C. Tap Water Alliance No Longer a Signatory
for Public Inquiry of Fracking in BC
(
with Backgrounder
)
(Pdf, 3 Megabytes)
May 1, 2017 - New Report

The Glade Creek Watershed Reserve:
No "Misnomer" / NOT "Just a Name"
(The Second Preliminary Report)
(Pdf, 25 Megabytes)
February 26, 2017 - Media Release
Comparison of Documents: Mount Polley FOI
(Pdf, 1.4 kilobytes)
October 10, 2016 - Media Release

BC Government / F.O.I. Stalling
on Mount Polley Mining Corporation Reports
(Pdf, 248 kilobytes)
August 30, 2016 - New Report
The Glade Creek Watershed Reserve:
NO "Misnomer" / NOT "Just a Name"
(A Preliminary Report)
(Pdf, 11.3 megabytes)
April 16, 2016
-
BCTWA Bulletin # 01
BC Ministry of Environment Cover-Up Continues
in Posted "Community Watershed History"
(Pdf, 5.4 megabytes)
December 28, 2015

- YouTube Video
The Scene of the Crime:
The Mount Polley Mine Tailings Catastrophe
(
43 minutes:
August 4, 2014 helicopter video combined with videos taken
on September 16, 2014 and September 5, 2015)
November 4, 2015

- Supreme Court of Canada Submission
In Support of Jessica Ernst's Constitutional Rights (pdf)
(For background info,
refer to Jessica Ernst's website, The Lawsuit link
)
October 3, 2015
- YouTube Video
Video of Andrew Nikiforuk's book launch opening event
, held in Rosebud, Alberta. The book,
Slick Water - Fracking and One Insider's Stand Against the World's Most Powerful Industry
, features the plight and story of Jessica Ernst.
June 25, 2015 - BCTWA Update
A Chronological and Single Document Reference Tool: For PSE's (Physicians, Scientists, & Engineers') Health Energy Citation Database on Shale Gas & Tight Oil Developments
-Version 2.0 (478 pages, 3.2 megabytes)
June 1, 2015
-
Media Release
One Step Forward, Two Steps Back:
Call for Federal Fracking Regulation
Flies in the Face of Call for a Ban
April 6, 2015 - Media Release

Withheld Documents Point to Cause of
Mount Polley Tailings Disaster
(pdf)

- Backgrounder Footnote Reference Table
(pdf)
March 15, 2015 - New Report
(pdf - 28.5 megabytes)

Withholding Water Flow Science in the Wilson Watershed:
An Examination of the Sunshine Coast Community Forest's Wilson Creek Watershed Assessments (2010-2012)
- Summary Report only
(pdf - 2.2 megabytes)
March 10, 2015
-
Media Release
Did the Council of Canadian Academies' Frack Panel 'Cherry-Pick' the Scientific Evidence on Harms from Fracking?
February 1, 2015 - Media Release
B.C. Government "Removes" 113 Documents
from Mount Polley Disaster Panel Investigation Website
-
Mount Polley "Removed" and Released Documents Backgrounder (pdf)
December 1, 2014

-

Media Release
Alliance Releases


Scene of the Crime

,
a New Report Analysis
of the Mount Polley Mine's
Tailings Storage Facility
Executive Summary (pdf file - 2.5 megabytes)
Full Report (pdf file - 63 megabytes)
December 4, 2014
Submission Letter to Mount Polley
Independent Investigation Review Panel
October 9, 2014
- Media Release
Edney Creek Fish in Jeopardy Following Mount Polley Disaster
- Alliance Urges BC Government and Imperial Metals to Redirect Edney Creek
September 26, 2014
-
Media Release
Polleygate:
What Did They Know, And
When
Did They Know It?
September 25, 2014
-

Media Release
Alliance Finds BC Environment Ministry Sediment Sampling of Mount Polley Mine Disaster Zone Woefully Inadequate: Ministry Stalls on Declaring Zone a "Contaminated Site"
September 1, 2014
The Mount Polley "Tailings Storage Facility":
Landsat 8 Satellite Imagery, 2009 - 2014
September 30, 2013 -

Media Release


Alliance Reveals More Drinking Water Scandals
in New Big Eddy Report

(
Download the Big Eddy report
here
)


August 30, 2013 -
Letter to BC Energy & Mines Minister Bill Bennett:


Critical Revisionary Implementations to Public Input of and Response to BC Hydro's August 2013 Integrated Resource Plan
August 30, 2013 -

Media Release
B.C. Energy Minister's Public Response Plan
for BC Hydro's Future Planning Report
"Deficient and Unreasonable"
, Claims Alliance
The BC Tap Water Alliance applauds the Sunshine Coast Regional District's initiative to protect a Pender Harbour drinking water source, the McNeill Lake Watershed Reserve, from further commercial logging and disposition.

Watershed Reserves established under the Land Act, like Ecological Reserves, should not be included in the Provincial Timber Harvesting Land Base (sometimes referred to as the Working Forest) used to calculate the Annual Allowable Cut. The secretive inclusion of community drinking watersheds in the Timber Harvesting Land Base by the Ministry of Forests (newly established as a single-purpose agency) began in the early 1980s during the second Social Credit administration (December 1975 – September 1991). From the early 1980s to the advent of the Forest Practices Code in 1995, and to this day, Watershed Reserves have undergone numerous processes intended to conceal both their purpose and the reasons for legislative protection from commercial and industrial developments.

Although numerous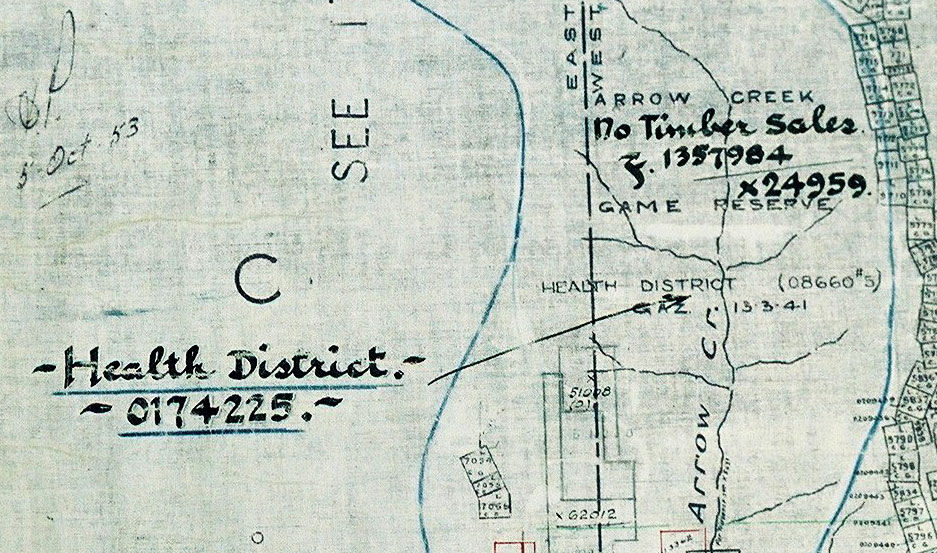 investigations of this issue have occurred since the late 1990s, the BC Liberal administration (2001 and on) continues to defy logic and ignore the issue. BC Timber Sales continues to advertise timber sales in community watersheds, supported by controversial provincial legislation, despite ongoing protestations from communities throughout the province.

It is important for the Sunshine Coast Regional District to continue to take a strong and conscientious position on the protection of its community drinking water sources, not only because the protection of these sources was once the shining policy of the provincial government, stoutly defended by provincial health officers, but also because community watersheds are being 're-protected'. The sources of drinking water for more than half of British Columbia's inhabitants (56%), both Metro Vancouver (1999) and Victoria's (1994) watersheds, have been re-protected. Similar re-protection policies were recently invoked for Seattle's drinking watershed in Washington State, and for Portland City's in Oregon State. Protection for the remaining 44% of the population's drinking water sources is a critical issue that needs to be raised and vigorously debated in the months leading to the next provincial election.

A report on McNeill Lake Watershed Reserve will be available shortly. In the meantime, we hope that BC Timber Sales will honour the Regional District's legitimate concerns (as water purveyor) about industrial activity in local community watersheds and delete all proposed timber sales in the McNeill Lake Watershed Reserve.

Sincerely,Will Koop, Coordinator.


FOR OLDER MATERIAL, PORTAL LINK TO BC TAP WATER ALLIANCE MAIN SITE ON COMMUNITY WATERSHEDS